Celebrant Chairs & Communion Table 1186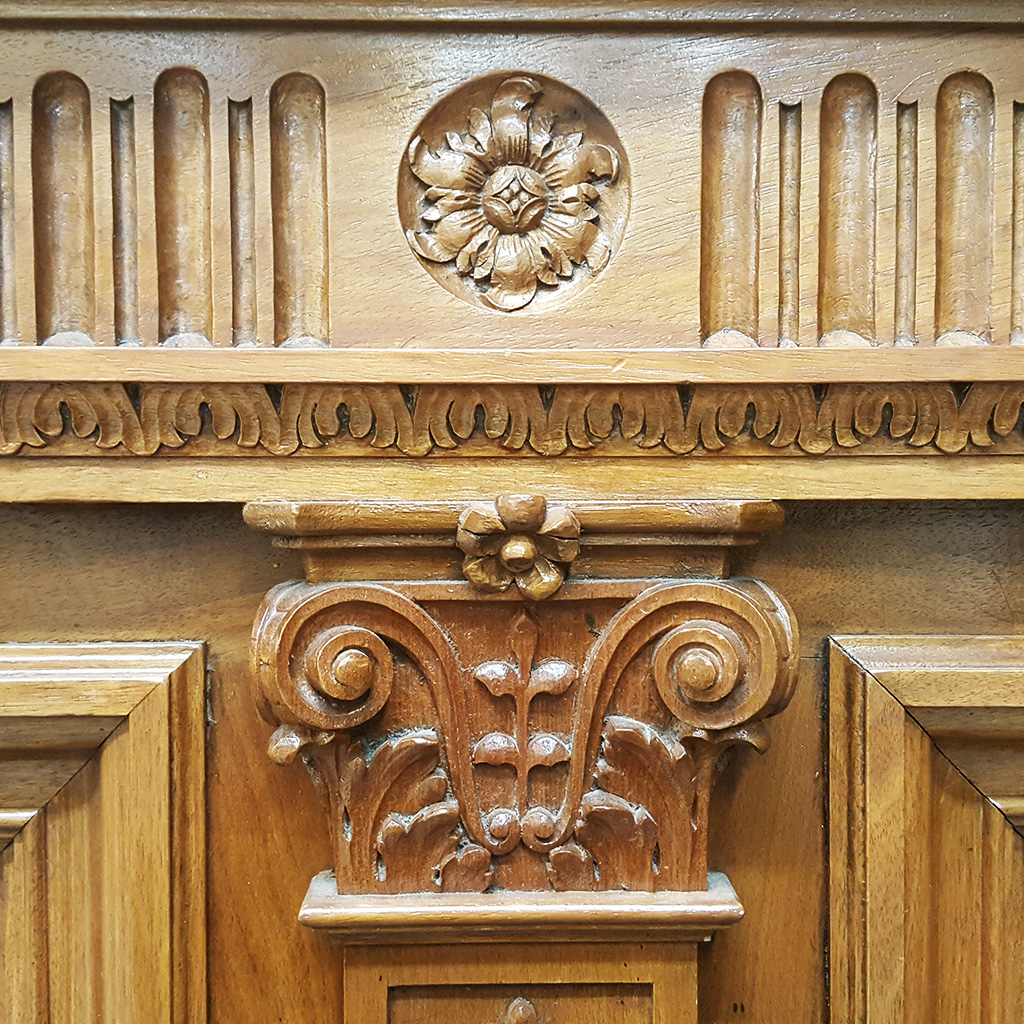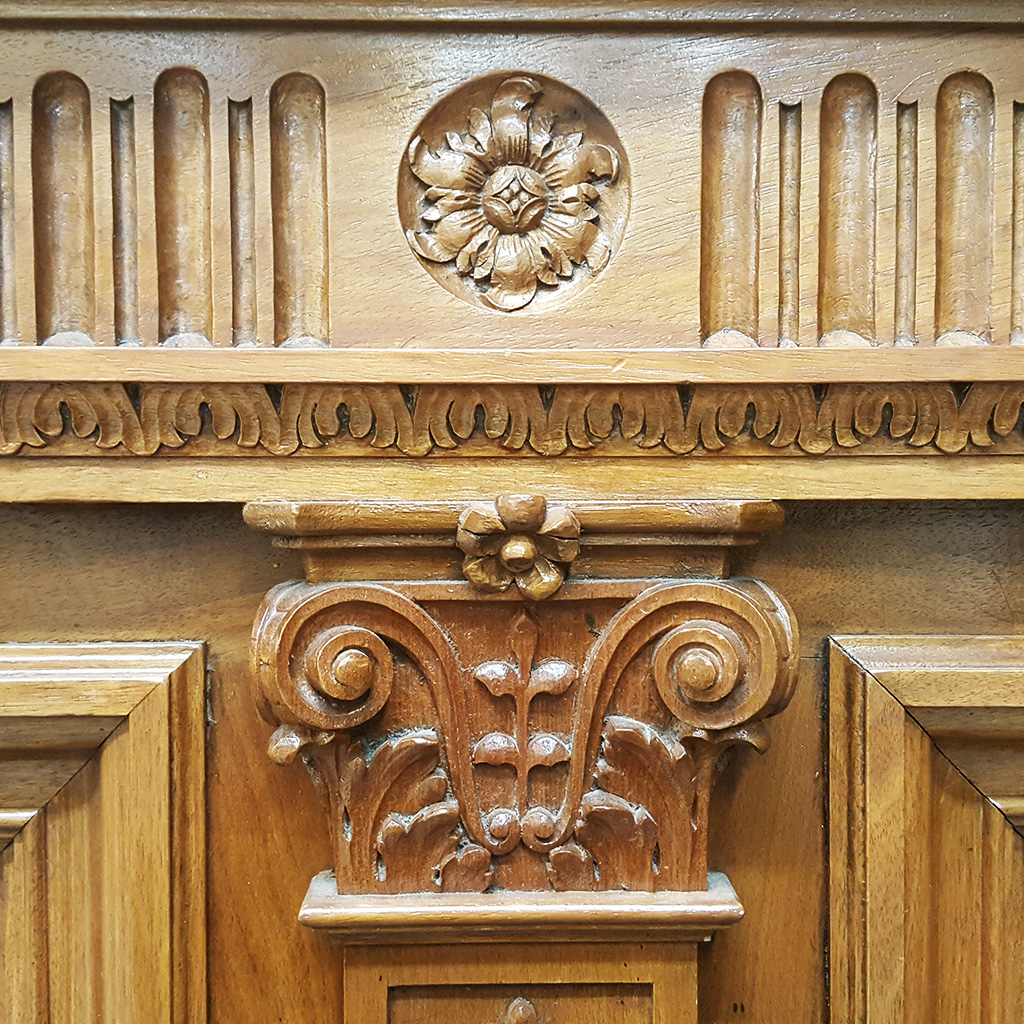 Celebrant Chairs & Communion Table 1186
Large set of celebrant/minister chairs and a communion table reclaimed from an Edinburgh Church. Excellent overall condition.
This symbol, which looks like a dollar sign ($), is actually the letters I, H, and S superimposed over each other. These represent the Greek letters Iota (Ι), Eta (Η) and Sigma (Σ), which are the first three letters of Jesus in Greek.
There are several types of wood used including ebony and walnut.
Prefer to sell as a pair at £4500 but will separate if it is a deal breaker!
£3000 for table
£1500 for chairs
Table
Length: 84"
Width: 34"
Height: 36"
Chairs
Length: 80"
Depth: 22"
Height: 68"